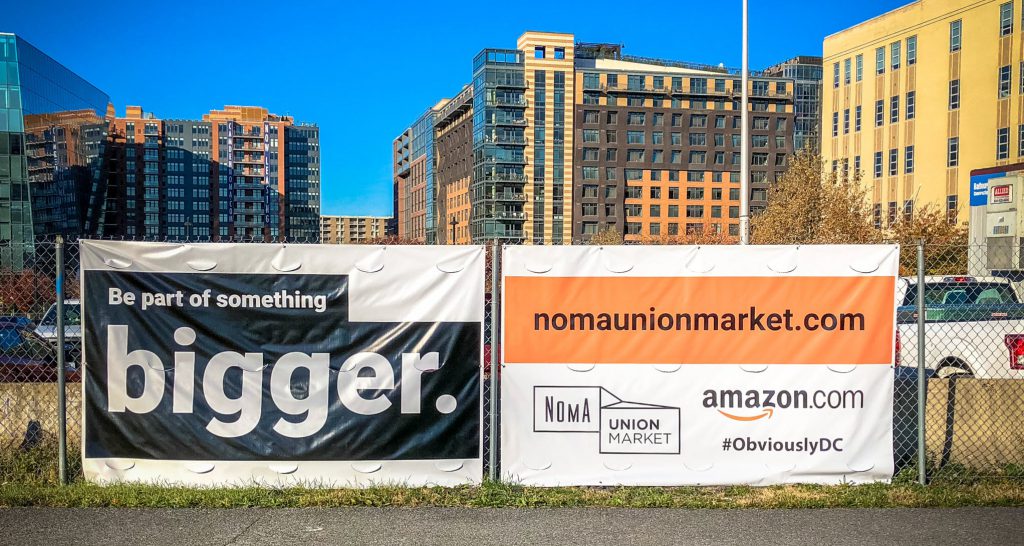 Photo by Ted Eytan. Used under a Creative Commons license.
On September 7, 2017, Amazon published an eight-page request for proposals. The e-commerce giant invited cities and states in North America to submit proposals for a suitable site to host Amazon's second corporate headquarters (HQ2). The following site selection criteria were emphasized in Amazon's RFP:
A metropolitan area with more than one million people
A stable and business-friendly environment and tax structure
Potential to attract and retain strong technical talent
A highly educated labor pool and a strong university system
Proximity to international airport, major highways, and mass transit
Competitive incentives
Recreational opportunities, educational opportunities, and high quality of life
In fact, Amazon's RFP criteria might be distilled to just three major categories:
Access to labor and services
Ease of transportation
Cost of doing business
The RFP provoked a race among metro regions to bring Amazon to their area. Here you can read one proposal example, from the city of Philadelphia.
Amazon responded to 20 regions with requests for information (RFIs). The word cloud below is based on  Alfried Braumann's analysis in Urban Planning of criteria listed in Amazon's (unpublished) RFI response.

Amazon's HQ2 search process is considered by many site selection experts to be the new gold standard in corporate location decision-making.
Read Amazon's RFP document, view the RFI word cloud above, and consider the following questions:
What competitive advantages does your region enjoy that would support a similar bid for a major employer?
Using this RFP as a reference, can you identify emerging competitive advantages that your region could develop over the next 5-10 years?
Are there any criteria from Amazon's RFP that surprise you?
Consider common business location criteria that were NOT emphasized in Amazon's list. (Climate, for example, is not listed as a priority.) Why might Amazon have omitted such considerations from its selection criteria?
View this interactive "story map" that shows the 19 U.S. metropolitan areas that made Amazon's shortlist. Does your region share any common advantages with any of these communities?