Foundations of Economic Development Research: Introduction to Data Sources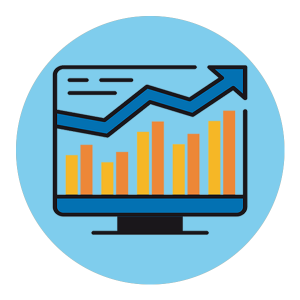 This three-hour, video-based course provides economic developers and researchers with an introduction to key data sources, research methods, and tools to support state and regional economic development strategies. Course exercises demonstrate and reinforce the basic analytical skills needed to address real-world questions that policymakers and practitioners encounter.
Course Objectives:
Understand the role of data (and the types of data available) in driving economic development decision-making.
Determine how you will organize the data you collect.
Use key public and commercial statistical data as a foundation for state, regional, and local economic development research.
Classify data using classification codes–federal statistical standards for grouping similar data.
Apply fundamental regional data analysis techniques.
Use publicly available labor market analysis datasets and tools.
Gain familiarity with the process and available datasets for conducting competitive market intelligence research.
Use U.S. Census Bureau tools to conduct Longitudinal Employment Household Dynamics (LEHD) research for your region.
Deliver research findings in an effective manner.
If you have questions about this course or experience any technical issues, please e-mail elearning@c2er.org.
Section 1: Course Introduction
Section 2: Accessing and Using Economic Development Data Sources
Section 3: Using Labor Market Data and Interpreting Regional Trends
Section 4: Applying Data to Competitive Market Intelligence Research
Section 5: Using U.S. Census Data to Research Local Employment Dynamics
Section 6: Reporting Research Findings
Section 7: Course Evaluation and Certificate of Completion