This in-person workshop will bring directors and managers of economic and workforce development research together. Through facilitated discussions, scenario-based group exercises, and open peer-to-peer exchanges, participants will hone their skills in strategic planning, team management and development, and create a leadership roadmap. The course will impart innovative strategies and tools for defusing challenging situations, expanding research networks, and attracting new resources, and communicating effectively with internal and external customers.
Meet the Instructor: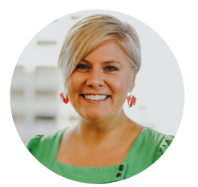 Joy Haugen
Operations & People Management Leader
Certified Strategic Coach
BS Interpersonal & Organizational Communications
Joy has a passion for helping individuals live the life they have always imagined…whether that be a new career milestone, tackling a new adventure, or finding that new tribe of powerhouse people to surround themselves with, Joy brings possibility and creativity to inspire others and make a difference.
An experienced Learning and Development Leader with a corporate background in Coaching and Operations, Joy offers a decade of experience in identifying value-driven solutions that cultivate strong relationships and establish effective business practices. Joy devises practical strategies for maximizing and supporting the strategic goals of an organization while keeping the human capital as her driving force. Her tactics lead to integrated, innovative, and effective processes that evoke results to ensure that individuals are reaching their full potential!
Pricing:
| | | |
| --- | --- | --- |
| | Regular Rate | Fee Reduced 20%: |
| Premium | $710 | $568 |
| Basic | $805 | $644 |
| Nonmember | $1,015 | $812 |
| | | |
Register