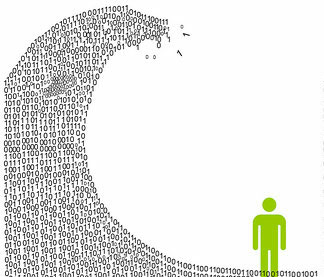 Simplifying Data Overload Using Indicators
At the 2014 Association of Public Data Users (APDU) Conference, held on September 16th and 17th in Arlington, VA, the session "Simplifying Data Overload Using Indicators" explored how a wide variety of organizations are working to make data more accessible to lay users. These organizations are accomplishing this by making data "human readable" through synthesizing variables into measures that have context.
The session, moderated by Kathy Pettit of the Urban Institute, kicked off with a presentation by David Epstein of the Jacob France Institute about the Baltimore Neighborhood Indicators Alliance. Mr. Epstein discussed how researchers can move from "data overload" to creating a set of indicators that allow data users to take action. Techniques for reducing data overload include: aggregating data geographically, such as by designating statistical areas, and reducing the total number of metrics. He went on to examine techniques for choosing a set of metrics, including performing a literature review, looking at best practices, and asking for community input.
Laila Bell, Director of Research and Data at NC Child, looked at the overall process for creating a set of indicators, which include: setting goals for the project, selecting indicators, collecting and analyzing data, identifying targets, and measuring the overall impacts of the indicator project. Ms. Bell then enumerated some of the most important lessons they learned from their indicator project, such as the importance of engaging partners early in the process and using trends identified during the project to further edit the set of chosen indicators.
The final presentation by Bridget Booske Catlin, Senior Scientist at the University of Wisconsin Population Health Institute, also looked at some lessons learned from their indicator projects. These include the importance of data visualization for communicating with the audience, and the different expectations of different types of audiences – some are looking for a broader picture while others want more details. Ms. Catlin then discussed some of the characteristics of successful metrics, such as being valid, recognizable and actionable.
To view these presentations and learn more about other sessions, please visit the conference agenda page.
Image source: www.steamfeed.com/state-information-overload/